Survivor Heroes V Villains – Coach Finally Worked Out The Definition Of Karma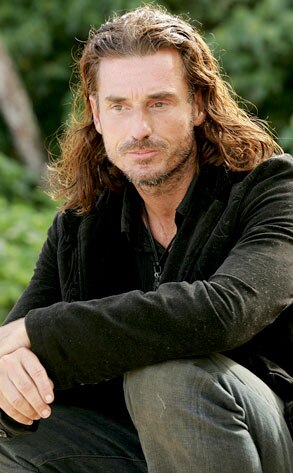 "I did not want Boston Rob out," whined Coach at the beginning of the episode. Huh his random vote for Courtney helped cut his throat. Clearly he is suffering some sort of starvation amnesia.
And then Jerri chimed in by saying she had not wanted to vote him out either. She seems to be implying that it was not her fault that Rob was eliminated. Well why did you vote for him – she had the swinging vote. Well it did not take long for karma (yes Coach I know spiritual words too) to come and bite them on the arse.
The look on Jerri's face was priceless when she realised Coach's fire was being snuffed out at tribal council.
Oh yes and I would give my left arm to have seen Boston Rob's face when Coach schleped into base camp with his tail firmly between his legs.
Ok lets have a quick overview of the episode to see if it gives us any clues as to why some people voted the way they did.
The reward challenge was a tiki bowling  with the prize being a pizza feast. The villains sat out their two weakest players Sandra and Courtney, something I thought was a bit foolhardy considering the lack of physicality of the challenge. Courtney should be able to pick up a coconut,  but Coach wanted to win, but at one stage it did not even look like he was going to get a roll.
The Villains inevitably lost the challenge, and missed out on carb loading.
Jerri has a whinge about it the strategy ONCE she is back at the camp.
Sandra was quick to fire up and say "So it is my and Courtney's fault that we lost the challenge?"
I found it amusing the heroes thought it was a female alliance in the villain's tribe. Russell's nose was put out of joint by that remark by Rupert, which will probably put a target on Rupert's back once the merge occurs.
Speaking of targets Sandra who was in danger of being voted out managed to put one on Coach's back by working on Russell's paranoia. She told him Coach wanted him gone, and he believed her.
The immunity challenge was another icky mud challenge, and I am sure the male viewers were loving the images of Candice and Amanda rolling around in the mud.
And yes Courtney and Sandra were duds in the challenge, with Courtney also injuring her ankle. Though I think she may have pretended to just so she had an excuse for being completely crap. And the Villain's unsurprisingly lost. They did not strategise well and they should have made two strong teams and one weak team of Courtney and Sandra seemed like a no brainer. Russell would have loved being chained to Parvati.
Then this is where it all becomes confusing. Sandra swings Russell to vote for Coach.
Danielle thinks this is a bad idea and will further weaken the tribe and wants Courtney gone, Russell had a minor brain explosion and tells her to pull her head in.
Next is my favourite shot of the episode where Russell is standing at camp with the axe in front of him as Danielle is talking to camera how he was flipping out. Give those editors a pay rise now.
Then he comes back to Parvati and Danielle and tells her she is right and that they should vote Courtney out.
Then Coach is voted out with four votes, and these were Sandra, Courtney, Parvati, and Danielle. Russell had voted for Courtney. If someone can explain that please tell me.
I don't know whether Russell voted for Courtney so people in the Heroe's tribe would continue to think it is an all girl alliance, however they don't find out how they voted. So that does not make sense. And why was Danielle now voting for Coach.
But Russell didn't look too upset about the outcome. Problem for Russell is that Coach is the first person on the jury and chances of him voting for him are zero.
The only interesting thing that occurred on the Heroe's tribe was JT finding the immunity idol and being busted by Amanda and Candice. And it looks like in next weeks episode he is about to make a dumbarse move and give it to Russell, because he believes he is in danger of being voted out.
Here are some exit interviews with Coach where he defends his fuckwittery the week Rob was voted out.
The first one is from E Online and here is another from Reality Wanted, and Inside AOL TV. As Sourkraut pointed out be careful reading comments as there are some rumours floating around about the final three.