Survivor Nicaragua – It Really Is Anyones Game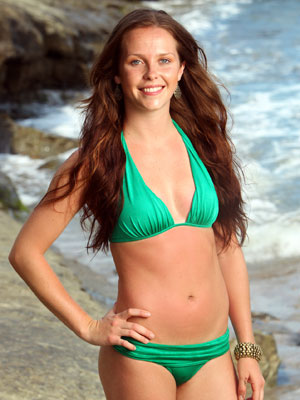 I cannot believe I am writing this, but I am starting to be a big Fabio fan. I liked the way he just says what he thinks but in a non offensive way. Also I am starting to like Naonka for entertainment value, even though she is not a very nice person and stole the tribes food. But this series would be nothing without her.
However I am hoping Dan wins just so he can take the title of most useless Survivor winner ever.
Another person who is making the series interesting is Marty, but holy toledo he is so paranoid and needs to  shut the fuck up. For someone who thinks he is a Survivor strategist you would think he would know when to just to chill.
Tonight was a great episode of Survivor.
The highlights:
Naonka stealing the food and justifying it to herself;
Naonka getting Alina all paranoid and making her feel grateful towards her and to ensure her vote on the jury;
Fabio taking on Naonka over the food and hypocisy;
Marty having a paranoid breakdown which meant he never shut up;
Dan lying down all episode;
Fabio in the immunity challenge making it look so easy.
Naonka is going to be in the final three as no one will vote for her except Alina.
Here is Jeff Probst's Blog Post which this week I thought did not add much value. Here is an exit interview with Alina.