Fabio Wins Survivor Nicaragua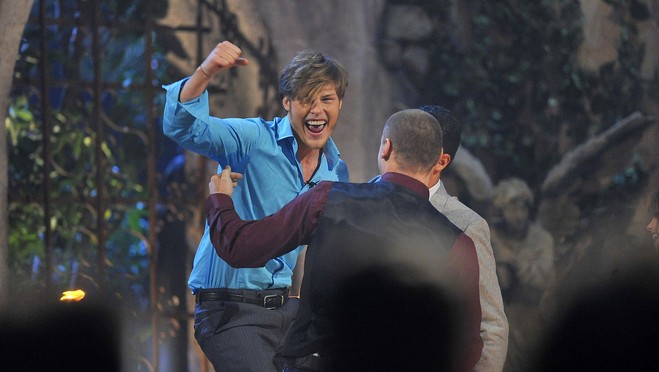 Judson 'Fabio' Birza has proven it does pay to play the dumb blonde by winning $1 million on Survivor Nicaragua. His strategy was to just pay the goofy dumb kid, who made it to the final three by winning the final three immunity challenge.
However Fabio showed he was not stupid when he basically hung Sash and Chase out to dry in the final tribal council before Holly was eliminated. Basically ensuring the jury knew what a liar Sash was.
I was surprised that Chase got so many votes, as Marty said  he was truly one of the dumbest Survivor contestants ever.
Here is an interview with Fabio where he talks about that he was surprised the vote was so close, and also what he is going to do with the cash. He is going to produce short films. Good luck to him.
Also here is Jeff Probst blog post on the finale.