Help me to win a New Ford Territory for a Year and $5,000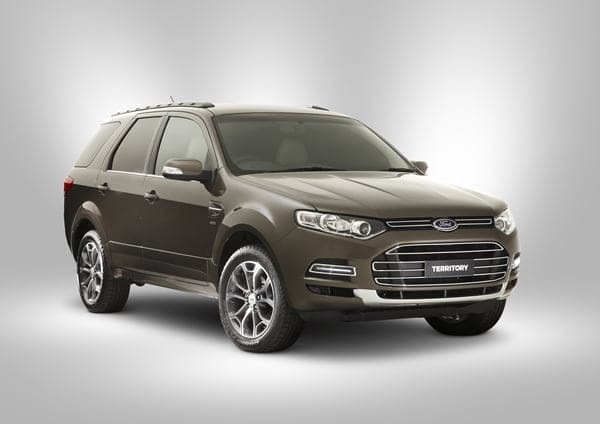 I have been lucky enough to be nominated as a Kidspot Top 50 blogger, and this gives me the opportunity to win $5000 and the use of a New Ford Territory for a year. If you haven't voted for me I would really appreciate you going here to do so.
As part of my entry I have to write a blog post about the New Ford Territory. Here is mine and is about driving Donald Trump to a Tea Party.
"Donald it is very disappointing you have decided not to run for President, why not?" asks Reality Raver.
"Well after Gary Busey endorsed me, it became a bit difficult that I didn't have a mental health policy, and NBC refused my pitch for the next Celebrity Apprentice prize to be the vice president candidate. By the way nice car,"
"Thanks, it is a New Ford Territory, built and designed in Australia,"
"I approve of that it goes with my protectionist policy philosophy, keep and make local jobs."
"It is environmentally friendly with it's outstanding fuel economy, with its new 2.7L V6 Turbo Diesel engine achieving 8.2L/100km for RWD models and 8.8 – 9.0L/100km for AWD models."
"Well RR, I am not a big believer in climate change, however we should all do what we can I suppose."
"Great space, and very comfortable,"
"Agree I could fit all my ex wives and children in here, though that could be a bit tense,"
"So who WOULD have been your running mate?" asks RR.
"Sarah Palin of course, us reality stars have to stick together." laughs Donald.