Reality Tidbits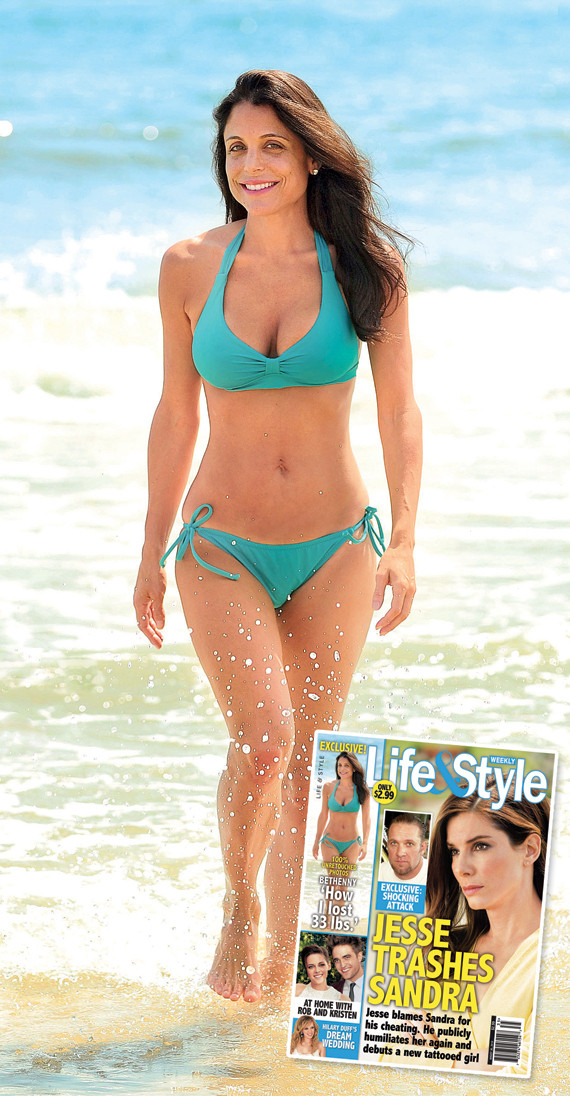 Real Housewife of New York City, Bethenny Frankel is showing off her bikini body just three months after the birth of her baby. Her mantra "Taste everything, eat nothing". Clearly she has a nanny so she can get out and exercise.
In the Huffington Post another Real Housewife but this one from the DC series Michaele Salahi also refutes that she is anorexic. Michaele was one of the people that gate crashed Obama's state dinner. No news when that series will be premiering here.
TMZ also reveals her husband Tareq has also in the trouble for not paying his bills.
The New Jersey Housewives are also in trouble, with Teresa Guidice who was declared bankrupt with her husband, again in trouble for spending $60,000 in furniture between the time of apply for bankruptcy and going to court. All their stuff will go up for auction. (Source: Popeater)
Danielle Staub the one with the dubious past is also rumoured to be leaving the Real Housewives of New Jersey.
It looks like Steve Tyler is definately going to be an American Idol judge, but rumours are now circulating that J-Lo won't be due to her over the top demands. (Huffington Post)
Jersey Shore will be shown on free to air in Australia on the new 7mate channel. They are currently filming Season 3. Snooki also recently got charged for being criminally annoying. (Source: Daily Mail)
Also Australia is going crazy over The Amazing Race with over 100,000 hitting the website since a local version of the show was announced. About 10,000 of those hits are mine.
Last year's Australian Idol winner Stan Walker will be releasing his new album soon (Source: Daily Telegraph)