Posts from —
October 2009
This is my attempt to get into the Spring Carnival spirit, as in acknowledge it.
Matt and Emma Preston at DerbyDay. Photo from www.news.com.au
Jenna and Lisa from Beauty and the Geek, with host Bernard Curry. Photo fromwww.news.com.au
Dancing With the Stars Sonia Kruger. Photo from www.news.com.au
Australian Idol's Andrew G and Noa Tisby. Photo from www.news.com.au
Charlotte Dawson and Ivan Zellick from The Contender. Photo from www.news.com.au
Kelly and Regis a popular morning show did this spoof of Rachel Zoe, it was funnier then I thought it was going to be. Only for people who are watching the show.
Also for the "fashion forward" here is a list of ten items Rachel Zoe says are must haves for Autumn. (Cupcakes and Eggplant Blog)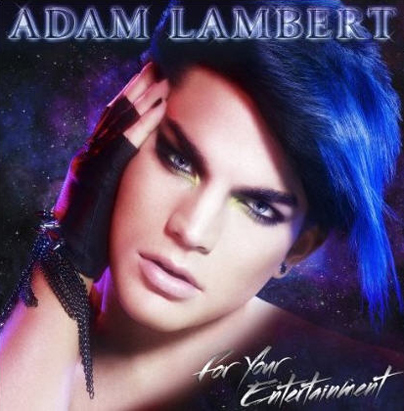 This would appear to be the only thing people are discussing this week in the US – Adam Lambert's first album cover. There has been much chatter, but as this year's American Idol runner up said it is meant to be camp.
OK it is Friday, so it is time for you guys to have a laugh at my expense. This is an interview I did with some University of Sydney media students who were making a website examining reality TV.
I know now why people get botox.
The Contender commences on Fox 8 this Monday November 2 at 8.30pm. I will be doing a recap, but don't have my usual enthusiasm as I am not a boxing fan. Anyway let's hope it surprises me, and I am a big fan of Charlotte Dawson.
Here is what the press release said:
An unscripted drama about the lives, fears and hopes of 14 professional super middleweight boxers, The Contender Australia follows these boxers (from Australia and New Zealand), as they compete for the chance to forever change their lives and the lives of the people they love.   
Following the great success of the U.S. series of The Contender, the first series of the Australian version offers the boxers the ultimate prize of a fight with Anthony "The Man" Mundine.
 Charlotte Dawson and Daniel Amalm host The Contender Australia and work beside boxing mentor Johnny Lewis and team trainers Paul Briggs and Billy Hussein, who all play a part in guiding the boxers through the intense training and the most challenging experience of their lives.  
Produced by Granada Productions, the series follows their journey and the challenges these boxers face in their personal lives and career, as well as provide insight to their fears and hopes. The highly stressful, tough competition will test their relationships with each other in and out of the ring.  
Introducing our Contenders: 
ADRIAN TAIHIA, 26, Sandringham, New Zealand. Described as a rising star in New Zealand, Adrian only started his boxing career three years ago and boasts an undefeated record.
 BEN McCULLOCH, 27, Sydney. This hot Australian prospect is enjoying the "intensity" and "adult" world of boxing. Only turning pro last year, with three fights under his belt his future looks bright having won all three, two by way of knockout.  
DANIEL MACKINNON, 25, Otorohanga, King Country, New Zealand. Currently the New Zealand middleweight champion, Daniel credits his left hook as his strength. In the ring, he likes to work out his opponent and says no matter what their style is he can figure it out and adapt.
GARTH WOOD, 31, Petersham, Sydney. Once voted NRL's fittest athlete during his rugby league career, Garth only turned pro two years ago – a short but impressive start with five fights and four wins under his belt.  
ISRAEL KANI, 36, Noosa Heads, Queensland. This former super middleweight champion prides himself on his fitness and training and is always ready to fight and compete, joining The Contender to get a sense of how far he can go in the sport. 
JOSH CLENSHAW, 32, Mt Druitt, NSW. He may wear his heart on his sleeve but, with 42 fights and more than 286 rounds to his name, he has been in the ring with just about everybody and has experience on his side. 
JUNIOR TALIPEAU, 25, Cronulla, NSW. Turning professional four years ago, Junior has come a long way in a short time with an impressive 14 fights and 14 wins record under his belt –  winning the vacant Australian middleweight title and making six successful defenses.
KARIZ KARIUKI, 32, Blacktown, NSW. This softly spoken fighter prefers to do the talking in the ring with an impressive record of 18 wins, 17 of them by way of knockout, and is currently ranked 10th in the World Boxing Organisation ratings.
LES PIPER, 25 Carrara, Gold Coast. Les is the current Australian super middleweight champion and referred to as an improving fighter. He describes himself as a pressure fighter who has a high work rate and an aggressive and busy style.
 LUKE MOLONEY, 29, Reservoir, Melbourne. Often referred to as a pure boxer with great skills, Luke is currently ranked State champion and describes himself as more of a technician than a knock-out-style fighter. 
NADER HAMDAN, 35, Kingsgrove, NSW. Once a street thug and "out of control youth" who turned his life around with boxing, Nader is the only Contender to have already gone the distance with Mundine in a world title fight.  He turned pro at 20 and now at 35 he feels this is his "last shot".
PRADEEP SINGH, 22, Boronia, Melbourne. Describing himself as "a nice man with a good heart" and priding himself on being healthy, Pradeep is religious about training for up to 17 hours a day.  
SONNI MICHAEL ANGELO, 24, Sydney. Described as one of the more outrageous personalities of Australian boxing, Sonni ("Jungle Boy", from the Congo) has a style which has been described as explosive and unpredictable. He believes he is indestructible and someone who has defied all odds. 
VICTOR OGANOV, 32, Perth. Victor instills fear in his opponents with his professional career record of 28 wins all by way of knockout: an impressive record showing his talent and the lethal power in his hands.
 If you are reading this article through a feed on TV.com please come and join the discussion and check out the blog at www.realityravings.com